Cruise Ship Production Show Dancer Jobs
Back to All Entertainment Jobs
Show Dancer Job Description and Duties: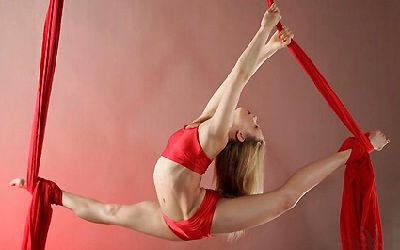 The duties and responsibilities of a Production Show Dancer aboard a cruise ship include, but are not limited to:
- Reports to the Cast Performance Manager and to the Cruise Director
- Perform the required shows approved by the Director of Entertainment of the cruise line or by the Production Company Manager (in case the show is not produced "in-house")
- Due to the nature of the job the Show Dancer must maintain weight restrictions according to his/her contract
- Performs in Production Shows specifically created by or for the cruise line
- Perform any of the production segments during a cruise as scheduled by the Cruise Director
- Responsible for cleaning and maintaining all company's production shows costumes
- Maintains a cleaned and organized dressing room and backstage area
- Meets and greets guests at the ship's theater entrance during non-production show evenings
- Have photographs taken with the guests when requested by the Photo Manager and approved by the Cruise Director
- Leading and escorting passenger tours of the Bridge and ship's theater backstage area
- Must arrive backstage 15 minutes prior to all rehearsals and 30 minutes prior to all shows in order to allow sufficient time for dressing and warm-up
- Some cruise lines require Show Dancers to perform Guest Activities (Cruise Staff) duties during the day or non-production show evenings as well as meeting and greeting passengers during embarkation, Show Dancers aboard ships of other cruise lines do not perform any additional
duties, except professional dancing
- Depending on the cruise line Production Show Dancers may or may not be required to participate in Safety and Emergency Drills and related activities
- Show Dancers enjoy full deck privileges - free access to passenger facilities such as restaurants, bars, gym, disco, swimming pools etc.
Cruise Ship Show Dancer Job Requirements: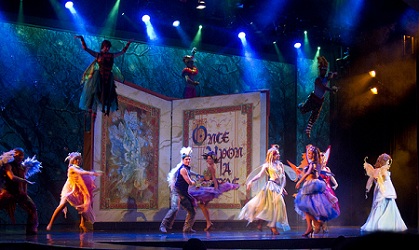 Advanced dancers that have technical training along with with strong jazz, ballet, tap and Musical Theatre techniques
Additional skills of gymnastics, flying/web, ballroom, partnering and acting would be a plus
Height requirements slightly vary between the different cruise lines and production show companies, but in general are:
Height requirements slightly vary between the different cruise lines and production show companies, but in general are:
Female Dancers must be 5'3"-5'9" (1.62 m - 1.80 m) in height
Male Dancers must be 5'8"-6'3" (1.77 m - 1.92 m) in height
Some show production companies and cruise lines do not have a particular height requirements
There are two types of auditions - live auditions and video auditions. In most cases candidates should submit video materials in order to be selected for a live audition, in some cases candidates may be hired via video audition only
Video submissions:
Record a combination across the floor showing what you can do as a dancer. Be sure to display as much technique and extension as possible. The best idea is to include different routines, as many, as you can - Lyrical Jazz, Broadway Jazz, Contemporary Pop, Tap, kicks, Russians, leaps, turns, pirouettes.
Males can also show switch or scissors, switch seconds, tumbling and tap (triple time step or combo), females - pointe work if comfortable on pointe and tap (triple time step or combo).
Any additional abilities shown on the video footage would be a plus - pointework, tumbling, acrobatics, Ballroom and Latin dance.
Show group footage can be accepted, however it should be known who you are very clearly
Along with the video candidates will need to supply a full body photograph, an updated resume that includes your performances, your height and present contact information including an email address
Some cruise lines and production show companies will accept YouTube or email video submissions, others will insist on hard copy (DVD) video, photograph and resume submissions mailed to their postal addresses.
Production Dancer Salary Range:
$2,400 to $3,200 US per month depending on the cruise line and time served with the company. Possibilities for promotion to Production Dance Captain position.