Cruise Ship Jobs - About Us and Our Services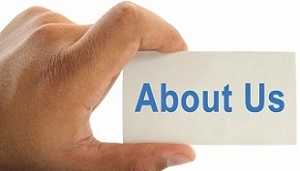 Seamax International is one of the leading North American cruise industry career assistance and consultancy firms. Since the establishment of the company in 1998 we have assisted thousands of candidates from all over the world with obtaining employment aboard cruise vessels. All of our staff members have worked on cruise ships for several years and have lots of first hand experience with the cruise ship job market. Over the years of active operation we have gained valuable experience, recruited candidates, performed face to face interviews, developed personal and business contacts with major cruise lines and concessions and achieved in-depth knowledge of the cruise industry.
Presently we are not associated with any particular cruise line or recruiter. Being an independent consultant allows us to promote candidates objectively and equally to all employers and recruiters within the cruise industry with the sole purpose of benefiting the job seekers' best interest.
In order to accommodate the needs of all types of candidates, we are offering two excellent solutions for obtaining employment within the cruise industry - the Basic Cruise Job Seeker Account© and the Premium Cruise Job Seeker Package© Please, find details regarding both plans below:
Basic Cruise Job Seeker Account©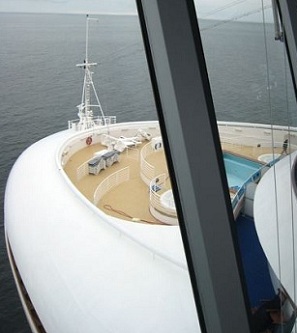 We are offering this service absolutely FREE OF CHARGE and you will never have to pay a penny for using it.
By signing up for this free service, you get the following features:
- Build an employment profile according to the cruise industry standards
- Add your resume and personal photo
- Online profile presence and hosting
- Unlimited online Editing and Updates
- Your profile appears on employers search results
- Apply for job vacancies posted on our website
- Get notifications by email for the latest vacancies, job interviews and auditions
- Ability to upgrade your account to the superior Premium Cruise Job Seeker Package© at any time
No hidden charges, no expiration date. You could use this service for as long as you wish.
The Premium Cruise Job Seeker Package©
If you are really serious about cruise ship jobs, you could always upgrade your free account to our superior all-inclusive service - the Premium Cruise Job Seeker Package© This plan is the ultimate all-around approach to obtaining employment within the cruise industry with a main focus on personalized career assistance and active marketing of your profile to the right employers. Getting hired for a job aboard a cruise vessel is not an easy task and this is the time when our experienced cruise industry employment consultants step in and start working on your cruise ship job search.
How does our Premium Cruise Job Seeker Package© system work?
1. Once you register, your requirements will be considered individually and we will review the information you have submitted offering advice and consultancy from our extensive job search and shipboard experience on how it may be improved upon to best match your employment preferences. You may also contact us with your questions by email and receive personal attention. We evaluate your qualifications, work experience and suggest improvements or / and position(s) that you might be more suitable for.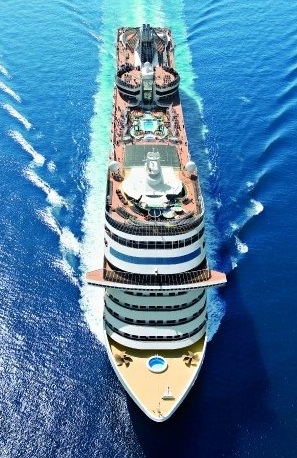 2. We pre-screen your profile and forward it to relevant cruise industry employers, according to the position(s) you are applying for and your geographical location. If you have applied for more than one position, your profile is forwarded individually for each of the positions you have selected (the employer will receive your profile only with the position(s) he/she is hiring for). For example, if you have applied for a Photographer and for a Bartender, the employer who hires photographers will receive your application for Photographer only and the employer hiring Food & Beverage personnel will receive your application for Bartender. Neither will see the other positions you are applying for.
We also distribute profiles according to your country of residence. For example, if you are from Australia, we will forward your profile to cruise lines and concessions recruiting globally plus local recruiters for the cruise industry in Australia. If you are from Canada your application/resume will be distributed to cruise lines and concessions recruiting globally plus the local recruiters in Canada. The same model is valid for every other country. This insures that your application/resume will be forwarded to relevant employers only, with other words - pinpoint precision targeting.
A very high number of cruise ship jobs are never publicized since the employers always have sufficient number of resumes on file, which does not mean that candidates do not get hired for these positions. Your profile will be presented to ALL employers and recruiters regardless of whether they have posted vacancies or not. The most common mistake among cruise job seekers is looking and applying for posted vacancies only. They go for the "visible" openings and forget that the same jobs are also visible to thousands of other candidates all over the world. We are targeting both the "visible" and "invisible" job market, thus multiplying your chances for success.
3. We will send you a detailed report regarding the status of your profile containing the contacts your profile has been submitted to and our personalized expert advise on things that you could do by yourself in order to greatly increase your chances for obtaining employment aboard a cruise vessel.
4. You will be able to download to your computer The Cruise Ship Jobs Guide which contains insider's tips on obtaining a job aboard cruise ships, details regarding working and living routine on a cruise liner and most importantly a very extensive and up-to-date list of cruise industry employers contacts, categorized by type and positions they hire for. This will enable you to apply personally and directly to a number of employers, hiring for your positions of interest.
5. Employers or / and recruiters interested in your profile could either contact you directly or contact us in order to schedule an interview (either in person or via webcam (Skype). In the latter case we will forward the information to you immediately.
Whether you are just starting out in the job market, or you are presently working in an unfulfilling job or career,
say hello to a new

life of travel, financial success and endless possibilities...
WELCOME ABOARD!