Cruise Ship Jobs - Published vacancies vs. applying to all relevant employers and recruiters
Register for Cruise Ship Jobs Now!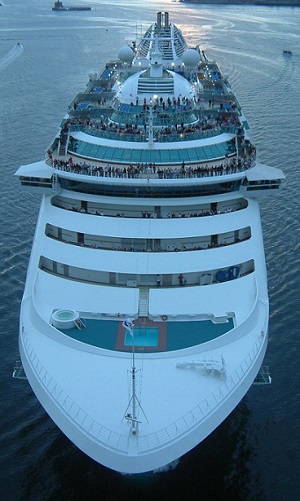 We would like to share briefly with you our observations and opinion on the latest trends within the cruise ship job market based on more than a decade of experience in the industry.
The problem with published vacancies
The majority of job seekers today are looking and applying for published vacancies. There is nothing wrong with this - a standard example of recruiting - employers get their vacancies advertised and job seekers get the chance to apply for the latest openings. What most job seekers probably do not realize is that with the present level of Internet technologies (RSS feeds, social networks, automated scraping software etc.) the very same job vacancies appear on hundreds of websites all over the Internet. Thousands of potential candidates will view and apply for the same opening at the same time. With such a fierce competition (cruise lines hire globally) chances that you will be the one getting the job are not that great.
Our solution to this problem
What is our solution? It is not advisable to go against a mass trend, so candidates should apply for all published openings they are qualified for, but in the same time the greatest effort should be invested in applying to ALL employers and recruiters hiring for their position(s) of interest REGARDLESS of whether they have published openings or not. There are two important reasons for using this tactic:
1. Some cruise industry employers do not publish most of the jobs, simply because they have enough resumes on file anyway. By receiving your profile they will know that you are interested in a position that otherwise you would not have applied for because you have not seen a published vacancy.
2. If an employer receives your profile and there isn't any immediate opening, the chances are that if you are qualified for the job, the employer will keep your resume on file and will contact you when a vacancy arises. Cruise lines do get in emergency situation (someone gets fired, gets sick or has family issues at home and has to leave the ship). This could be your chance to get your foot in the industry, a chance that you would not have had if you just applied for published vacancies. We have had many cases where employers have invited job seekers for interviews several months after receiving their resumes.
Our Premium Cruise Job Seeker Package© is second to none all-around approach to obtaining employment within the cruise industry with a main focus on personalized career assistance and active marketing of your profile to the right employers.