LIVE ON A LUXURY

CRUISE SHIP AND GET

PAID FOR IT!




Register for Cruise Ship Jobs Now!




Paid Travel and Adventure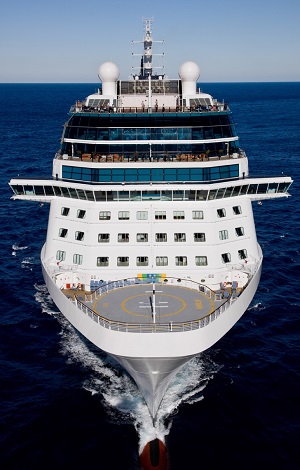 Looking for travel jobs and adventures? Searching for employment on board cruise ships? You have come to the right place. Cruise ship jobs enable you to travel the world and get paid for it. Spend your winters in the Caribbean and your summers in Alaska or travel to remote and exotic ports in Europe, Australia, New Zealand, South America and all over the world aboard a luxury cruise ship. Passengers pay between 900 and 5000 U.S. dollars per week to live on the same cruise ship and visit the same places. You can do that for free (free meals and accommodation) plus earning in most cases tax free salaries that only maritime jobs could offer. Cruise jobs offer fabulous opportunities to save money, travel the world and meet people from many different cultures. They are a great adventure for college and university students who have just graduated or are taking time out from school.
Is it for You?
Cruise line employment offers numerous rewards, but the most common reasons for starting a career on board a cruise vessel are these:
Saving Money - you will be able to save a substantial amount of money in a short period of time since all your earnings will be a disposable income - expenses are taken care of by the cruise line (food, accommodation, medical care, airline ticket to the port of embarkation and back home). Citizens of certain countries do not have to pay taxes on the income they have earned on ships. It will be your responsibility to ensure that you are in compliance with the tax laws applying to your country of residence.
Travel - travel in style around the world aboard a luxury cruise ship for free (even getting paid for it).
Getting Away – get away from a boring job, career or every day routine and exchange it for rewarding and adventurous cruise ship job.
Health - free medical insurance.
Family Travel – senior officers and management personnel do enjoy the privilege of single cabin accommodation and in most cases are allowed to bring along spouses and children free of charge. For the rest of staff and crew discounted cruise rates for relatives and family members may apply (at cruise line's discretion).
More Jobs of all Types
Cruise ships resembling giant floating hotels employ thousands of staff and crew members performing duties in positions identical or very similar to jobs at five star hotels or resorts on land and together with all the vessels currently under construction the number of cruise ship jobs worldwide is expected to double by the year 2014 resulting in thousands of new openings. Compared to other industries, cruise lines have much higher employee turnover rate. Many people do not consider cruise line jobs as life-long careers. Officers, crew and staff members get promoted, change ships or cruise lines, go on vacation, return to school or just settle down on land leaving vacancies on regular basis. Thus cruise lines are ALWAYS HIRING and looking for new personnel.
Use your Work Experience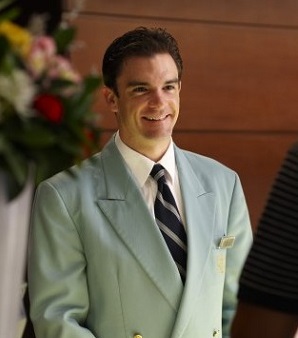 There has never been a better time to apply for a job on cruise ships. It is quite likely that the jobs you have worked in the past will give you enough experience to qualify for various cruise line job openings. Almost every hospitality/catering job or work with customers or clients should give you the experience to have a serious chance to get hired for a number of positions. Nationality is no problem as cruise lines hire candidates from almost every country in the world offering a wide range of jobs (entry-level to highly qualified positions). Regardless of your nationality or previous work experience there are cruise ship jobs for you on board the many luxury vessels cruising the oceans.
The Whole Package
Cruise line jobs are great travel jobs. Once on board a cruise ship you will be visiting and working in many foreign countries and places. No other job offers travel to such a variety of places, countries, climates and continents as cruise ship jobs offer.
While working aboard a cruise vessel you enjoy a winning combination - having a profitable and exciting job and career at sea, travelling all over the world, always following the sun and the good weather, making friends with other crew members, passengers and local people and at the same time saving substantial sums of money (since you do not have to pay for accommodation and meals).
Cruise jobs are in fact so addictive, that many crew members find it quite difficult to live on land after completing a contract on board a cruise ship. It feels kind of strange to eat in a restaurant and to pay the bill after enjoying free meals for months while working on board a cruise vessel.
Shipboard Positions Structure
A cruise vessel is a hybrid between a ship and a five star hotel, therefore in general the cruise ship personnel is divided into two main categories:
- Marine Operations Division - These are the officers and crew who are directly responsible for sailing and operating the cruise ship (deck and engine officers, seamen, motormen etc.)
- Hotel & Guest Services Operations Division - crew and staff members who directly or indirectly service or/and entertain passengers.
Within these two main categories the various cruise ship job positions are organized by shipboard departments.
For detailed descriptions and salary ranges for all shipboard positions, please Click Here or click on the shipboard department of interest on the pull-down menu at the top of the page.
Whatever your reasons to look for cruise ship employment and jobs at sea might be, enjoy this website and browse through the various sections, we believe that you will find the site resourceful and useful. We would appreciate your feedback, let us know what you think about any aspect of the website - design, navigation and content. We would particularly like to receive comments from current crew members about cruise ship employment conditions, recruitment and work environment on board cruise vessels, changes of policies and new developments considering any cruise line, which we can share with our visitors. We can be contacted by e-mail(Click Here to go to our Contact Form) or you could use our postal address:

Seamax International Cruise Ship Employment Services
1225 Gravelle Cres.
Ottawa, Ontario, Canada, K1B 3A3







Cruise Ship Jobs -
Latest Openings