Cruise Ship Assistant Casino Manager Jobs
Back to All Casino Job Descriptions
Click Here for Asst. Casino Manager Job Vacancies
Assistant Casino Manager Job Description and Duties: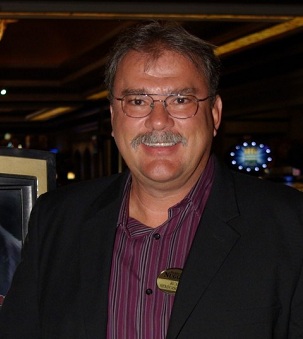 - Reports to the ship's Casino Manager and directly supervises supports and evaluates the performance of the subordinate casino operation positions - Casino Senior Supervisor, Cash Desk Manager, Slot Manager, Casino Dealer/ Croupier, Slot Technician and Casino Cashier
- Oversees and supervises the day-to day operations of the cruise ship casino as directed by the Casino Manager
- Discusses on daily basis with the Casino Manager the requirements of the dayís activities and timeframes for specific tasks within the shipboard casino venue.
- Reviews schedules to estimate timeframes and to ensure speed and efficiency for the specific tasks
- Meets on regular basis with subordinate casino staff to review passenger comments in order to implement revisions and improvements of current practices.
- Supervises the financial aspects of the cruise ship casino operations, including the successful identification of expense reduction through cost control
- Under the supervision of the Casino Manager and with the help of the subordinate casino operation staff he / she maintains a strong observation and control over all casino games, slot machines and casino cage in order to minimize security treats and fraud cases
- Builds and maintains relationships with Casino VIP guests, and identifies new ones based on feedback from the casino personnel and personal observations.
Assistant Casino Manager Job Requirements:
High school diploma or basic education equivalent

Bachelorís degree in hospitality management, business administration or related field from an accredited college/ university or the international equivalent is preferred

Minimum of one ear supervisory experience in casino table gaming operations

Ability to make decisions based on sound judgment regarding gaming rules and regulations

Good command of the English language (both spoken and written), knowledge of additional language(s) is a plus

Ability to supervise a multinational team of casino personnel in a positive and productive fashion
Assistant Casino Manager Salary Range:
$3600-4400 U.S. per month, depending on the cruise line, commission and size of the ship. Possibilities for promotion to Casino Manager position.