Cruise Ship Youth Staff / Youth Counselor Jobs
Back to All Guest Activities Jobs
Youth Staff Job Description and Duties: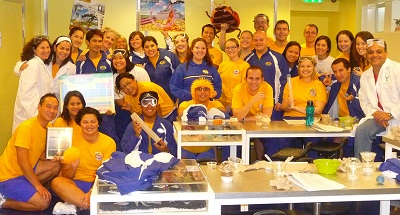 - Reports to the Youth Activities Manager, and to the Asst. Cruise Director
- Organizes and leads youth activities, ages 3-17 years, in designated activity centers, assigned areas and throughout the vessel
- Determines the activities to initiate based on the ages and the needs of the children assigned to participate in the scheduled activity
- Participates in embarkation procedures, directs and escorts guests to their staterooms
- Directs children in eating, resting, and toileting
- Intervenes when a conflict arises or when a child needs extra attention or assistance in order to enjoy the activities
- Communicates with parents in a tactful and courteous manner to generate a high level of comfort
- Assists the Youth Activities Manager in planning, organizing and implementing entertaining and educational programs for all ages between 3 and 17
- Serves meals and refreshments to children and regulates rest periods
- Acts as a role model for the youth with regard to leadership, friendliness, diplomacy, honesty, fair play, sportsmanship and open-mindedness
Youth Counselor Job Requirements:
One to two years experience working with large groups of youths ages 3-17 years in a recreation, education or hospitality setting

Experience working in school sponsored youth groups, YMCA, camps or similar positions is preferred

Ability to mediate, diffuse and/or resolve problems and negotiate resolutions

Excellent verbal and written command of the English language, knowledge of another language(s) is a plus

Ability to design creative activities while containing costs

Must be professional, polished and guest service oriented
Youth Staff Salary Range:
$1800 - 2200 U.S. per month depending on the cruise line. Possibilities for promotion to Youth Activities Manager position.