Cruise Ship Jobs - Youth Activities Manager
Back to All Guest Activities Jobs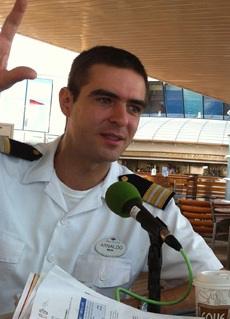 Youth Activities Manager Job Description and Duties:
- Reports to the Cruise Director and supervises, coordinates and evaluates the performance of all (2 to 11) Youth Counselors / Youth Staff
- Responsible for planning, organizing, directing and implementing all youth and teen programs (ages 3-17) aboard the ship
- Acts as liaison between Youth Counselors, Cruise Director and parents using tact and courtesy in order to generate a high level of comfort for the parents
- Maintains an inventory of all games and prizes for the Youth Program
- Responsible for leading any of the youth/teen activities, ensuring that each event takes place safely and promptly as scheduled
- Constantly uses discretion and good judgment in relationships with children and exhibits proper behavior
- Assists in all necessary for the implementation of youth and teen programming projects including other entertainment related functions, activities and events
- Must have the ability to serve as an effective Master of Ceremonies
- Handles behavior and discipline problems with children and/or parents within his/her training ability
- Must be accessible and approachable with the guests and capable of being a patient listener
Youth Program Manager Job Requirements:
Over 21 years of age

A four year degree from an accredited university or college. A degree in education, recreation or related major is preferred

One to two years experience as a supervisor working with youth in a recreation or hospitality setting

Excellent verbal and written command of the English language, knowledge of another language(s) is a plus

Prior experience working in school sponsored youth programs, YMCA or camp counselor. Previous shipboard experience as Youth Staff/Youth Counselor is preferred

Must be flexible in terms of last minute changes in itineraries, activities, events and schedules
Youth Activities Manager Salary Range:
$2200 - 3400 U.S. per month depending on the cruise line. Possibilities for promotion to Assistant Cruise Director position.