Cruise Ship Jobs - Videographer
Back to All Photography and Videography Jobs
Register for Cruise Ship Videography Jobs Now!
Videographer Job Description and Duties: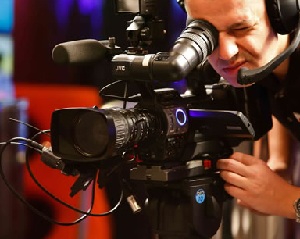 - Responsible for shooting video footage of passengers and events taking place on the cruise ship and ashore with the purpose of selling the videos at the end of the cruise
- Produces a live morning show, which features the cruise director discussing the day's activities
- He/ she would accompany and film passengers on various shore excursions, then upon return to the ship the videographer would capture and edit the footage shot during the tour. A big size cruise ship may employ up to 5 videographers and there is a rotation between videographers assigned to the different tours
- Assembles a documentary filled with trip highlights, including shore excursions
- On sea days he/ she would film different activities taking place on the cruise ship - games around the swimming pool area, captain's welcome party, formal nights and dance parties
- The videographer is involved in filming weddings and renewal of vows that take place aboard the ship and this may include (depending on the wedding package) ceremony, reception, pre- and post- interviews, video montage etc.
- Responsible for shooting training videos for other departmentsí training programs, as well as promotional videos for the cruise line
- On some cruise ships videographers in addition to the above mentioned duties are responsible for the ship's entertainment systems, cruise ship's own TV broadcast and interactive TV system, pay-per-view movies etc.
Cruise Ship Videographer Job Requirements:
The Ship Videographer must have good command of the English language (both spoken and written)

Must have a strong audio-visual background

College degree or equivalent work experience in video production, film or communication studies

Excellent communication skills and ability to work in a multicultural environment

The videographer must be passionate for video footage production, customer service orientated and feeling comfortable in dealing with passengers on a daily basis
Videographer Salary Range:
$2200-2800 U.S. per month, depending on the size of the ship and commission on sales.