Cruise Ship Deputy Security Officer Jobs
Back to All Deck Department Jobs
Security Officer Job Description and Duties: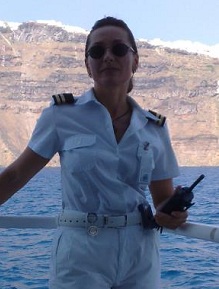 The main responsibility of the Deputy Security Officer is to control and supervise all points of entry to the cruise ship - gangways and tender docking stations. Other duties include, but are not limited to:
- Reports to the Chief Security Officer and to the Staff Captain
- Responsible for direct supervision and on-the-job training of all subordinate security staff aboard the vessel
- Enforces Captain's standing orders and company's rules and regulations aboard the ship - crew members curfew (if applicable), dress code, proper behavior etc.
- Performs security and safety inspections of the ship on regular basis in order to ensure that appropriate security measures are maintained and all safety equipment is in proper working condition
- Coordinates the ship security measures with the local port security personnel at the various ports of call
- Conducts and supervises random and scheduled searches of crew cabins and around the ship as directed by the Chief Security Officer and the Staff Captain
- Responsible for authorization and issuing of visitor's passes and ensuring that all visitors have left the vessel on time
- Responsible for supervising the search and screening of crew and guests luggage during embarkation and disembarkation of the vessel
- Performs security related briefings and training of all newly joined crew and staff members
- Schedules regular meetings with the heads of the various shipboard departments to discuss security related issues
- Makes sure that all applied security measures and precautions do not interfere with the normal operation of the vessel and cause a minimum discomfort to guests
Deputy Security Officer Job Requirements:
Must hold Basic Safety Course Certificate and appropriate licenses and certificates

Candidates must posses intermediate to advanced level training in all aspects of security, military or police background is preferred

Completion of a recognized security officer course is required

Experience as a Security Officer or Security Guard aboard passenger vessels is preferred, but not required

Very good verbal and written command of the English language

Conflict resolution, coaching, decision making and team building skills

Ability to work in mutlicultural environment
Deputy Security Officer Salary Range:
$2200 to 3800 U.S. per month depending on the cruise line. Possibilities for promotion to Chief Security Officer position.