Cruise Ship Safety Officer Jobs
Back to All Deck Department Jobs
Safety Officer Job Description and Duties: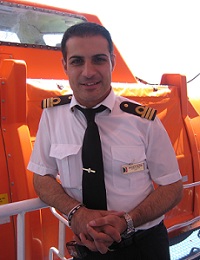 - Depending on the cruise line, the Safety Officer may or may not be required to perform bridge watch keeping duties
- Reprots to the Staff Captain
- Directly responsible for the on board safety and accident prevention program
- Coordinates and organizes all aspects in the management of an emergency situation
- Coordinates all passenger and crew safety drills and along with other appointed deck officers performs safety instructions to crew and staff members from all shipboard departments
- Trains lifeboat, life raft, emergency evacuation and fire-fighting parties and operating crew
- Assist the Staff Captain in the preparation of the lists of in port manning personnel for all departments and hands them to the department heads for internal distribution
- Oversees the maintainance and inspects all supply sources - accumulators, batteries and uninterrupted power supply of all emergency equipment as well as the emergency generator and lights
- Responsible in conjunction with the Staff Chief Engineer for all the fire-fighting and lifesaving equipment aboard the ship - Lifeboats, life rafts and launching devices, life jackets, life rings, fire alarms and detection systems, sprinkler system, fire extinguishers, watertight and fire doors, fire and bilge pumps. Advises the Staff Captain of any defects or malfunctions of safety related equipment
- Makes sure that the public address system is in proper working order and is well heared in all passenger and crew cabins
- Keeps records of safety drill activities and exercises in the deck logbook
- Prepares monthly reports to be handed to the Staff Captain
- Responsible for budget and cost containment through the proper use, handling and maintenance of supplies and equipment
Safety Officer Job Requirements:
Chief or 1st Officer license and all required STCW 95 certificates

Diploma from an accredited maritime training school or facility

Minimum two years experience as a Deck Officer (minimum one year as a 1st or 2nd Officer) aboard a passenger vessel

Very good verbal and written command of the English language

Computer literacy - basic Windows based programs

Decision Making, coaching and team building skills
Safety Officer Salary Range:
$5000 to 8000 U.S. per month depending on the cruise line and time served with the company. Possibilities for promotion to a Staff Captain position.