Cruise Ship Dance Captain Jobs
Back to All Entertainment Jobs
Production Dance Captain Job Description and Duties: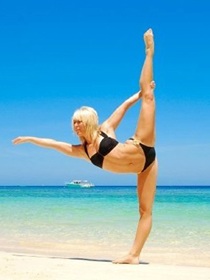 One of the Show Dancers aboard the cruise ship gets appointed and assumes the responsibilities of a Dance Captain acting as a liaison between management and the production cast members (Dancers) onboard the vessel. The duties and responsibilities of the Dance Captain include, but are not limited to:
- Reports to the Cast Performing Manager and to the Cruise Director
- All administrative duties of the Dance Captain are IN ADDITION to the responsibilities for Production (Show) Dancer position
- Assist the Cast Performing Manager and the production company Choreographer during rehearsal periods
- Coordinates and schedules weekly rehearsals including full technical runs, cleaning rehearsals and all as required by the Production Company Manager
- Addresses any problems that may arise amongst Production Cast Dancers to the Cruise Director or/and to the Production Manager
- Prepares and supervises all rehearsals in conjunction with the Cast Performing Manager (for "in-house" produced shows) or Production Company Manager
- Teaches choreography to new cast members or understudies and may be required to perform as an understudy in any of the Production Shows in the event a cast member is absent for some reason
- Reviews the video footage from all production shows on regular basis, notes all errors made by the Show Dancers and distributes the notes to the cast members during the rehearsals
- In conjunction with the Vocal Captain composes the Production Shows Report at the end of each cruise
- Depending on the cruise line or even on the particular ship, the Dance Captain may or may not be required to participate in Safety and Emergency drills and related activities
- This position enjoys full deck privileges - free access to passenger facilities such as restaurants, bars, gym, disco, swimming pools etc.
Cruise Ship Dance Captain Job Requirements: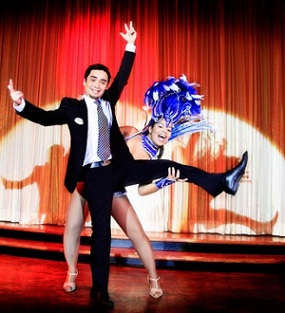 The Dance Captain must have been already selected as a Production Dancer by the company producing the show before getting appointed for the current position

Minimum one contract previous experience aboard a cruise ship in the role of Show Dancer

Very good verbal and written command of the English language

Conflict resolution, coaching, decision making and team building skills required in addition to the professional dancing abilities
Production Dance Captain Salary Range:
$3,200 to $3,800 US per month depending on the cruise line and time served with the company.