Cruise Ship Jobs - Photographer
Register for Cruise Ship Photography Jobs Now!
Photographer Job Description and Duties: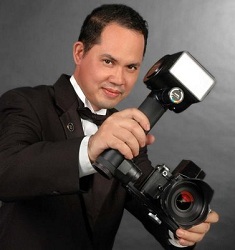 - Responsible for shooting pictures of guests on various location on and off the ship - at the gangway during embarkation when new passengers board the ship or on port days as guests leave and return to the ship, on the pool deck of the ship, on formal nights shooting portraits and photos with the Captain during the Captain's welcome party, or taking pictures around the dining room tables
- The experienced cruise ship photographer would shoot special events, weddings and private parties footage, supplementing his/ her income (those events are paid extra), as well as performing photo shoots on assignment accompanying passengers on land tours
- Works as photo retail sales consultant at the ships photo gallery and retail photo shop, selling photos, albums, frames, accessories and also accepting passengers photo print orders
- He/ she would liaise with the Photo Manager and Assistant Photo Manager to maintain adequate stock levels for both the lab and photo retail shop by regular re-stocking
- On special theme nights photographers would dress up in different costumes (depending on the destination of the cruise) and would pose with passengers while taking photos
- Photographers familiar with processing and printing of footage would also work in the ship's photo lab
Cruise Ship Photographer Job Requirements:
Must have excellent command of the English language (both spoken and written)

Degree or course in photography OR relative experience required

Image processing and printing experience is a plus

In case not proficient with processing and printing the ship photographer must demonstrate willingness to learn by sitting regularly in the lab with senior photographers, the Assistant Photo Manager or the Photo Manger

The photographer must be passionate for photography, customer service orientated and feeling comfortable in dealing with passengers on a daily basis
Ship Photographer Salary Range:
$1800-2800 U.S. per month, depending on the cruise line, commission on sales and size of the ship. Possibilities for promotion to Assistant Photo Manager position.