Cruise Ship Jobs - Junior Photographer
Register for Cruise Ship Photography Jobs Now!
Junior Photographer Job Description and Duties: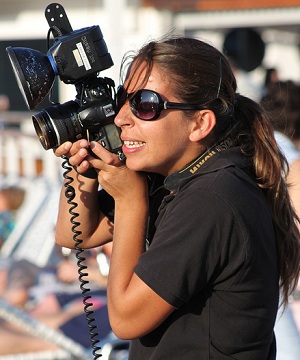 - Entry level position in the photo department team aboard the cruise ship
- Works under the direct supervision of the senior photographers, The Assistant Photo Manager and The Photo Manager
- On-the-job training and development are delivered mainly through in-house workshops, courses and programmes
- During the first several weeks of employment The Junior Photographer would spend most of his/ her time in the Photo Gallery and Photo Retail Shop, selling images of guests and retail photo products
- He/ she would participate in various types of photo shoots, supervised by senior photographers
- As more experienced The Junior Photographer becomes with casual and special events photography, as more assignments he/ she will receive and will eventually assume the functions of a photographer with all associated duties - gangway, land tours, special events and portrait photography
Junior Photographer Job Requirements:
Must have good command of the English language (both spoken and written)

Qualifications and training within the photography field are preferred, but not mandatory

Non-photographers are also hired, provided the candidates have the RIGHT ATTITUDE, ENTHUSIASM and PERSONALITY!

In case not proficient with processing and printing the ship photographer must demonstrate willingness to learn by sitting regularly in the lab with senior photographers, the Assistant Photo Manager or the Photo Manger

The candidates must be sharp, responsive, humorous, interested in performing as a photographer and creatively minded
Junior Photographer Salary Range:
$1500-2100 U.S. per month depending the cruise line, size of ship and commission on sales. Possibilities for promotion to Senior Photographer position.