Cruise Ship Headline (Guest) Entertainer Jobs
Back to All Entertainment Jobs
Headline Entertainer Job Description and Duties: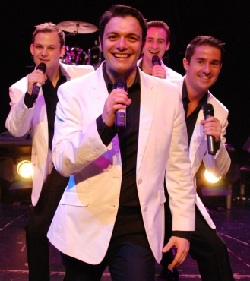 A Guest (Headline) Entertainer aboard a cruise ship is a talented performer, that provides a top-notch quality show to guests as a main act either in the ship's theater or in some of the lounges. The show can comprise of a solo, duo, trio or quartet. The engagement could be as short as two days (in many cases Guest Ents do not stay aboard during the whole cruise, but rather change ships) or as long as several months (in this cases the shows are performed two-three times a week on the same ship).
Although the Guest Entertainer is an Independent Contractor aboard the ship (not a staff member), he/she still reports to the head of the department - the Cruise Director. As an Independent Contractor the Headline Entertainer DOES NOT participate in crew and passenger safety drills or any related activities and enjoys a single cabin accommodation and full deck privileges - use of all passenger facilities - bars, lounges, restaurants, gym, disco, swimming pools etc.
The Guest Entertainer could be a performer in variety of different fields:
- Comedian
- Musical Comedy Novelty Act
- Physical Comic
- Magician / Illusionist
- Concert Performer (Vocal Headliner, Vocal Impressionist, Instrumentalist, Classically Trained Show Diva etc.)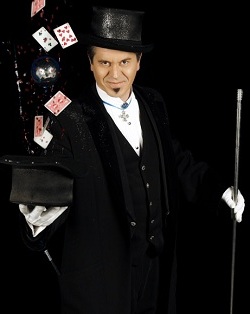 - Piano Lounge Entertainer- Interactive (Sing A Long, Name That Tune)
- Stage Cabaret performer
- Novelty Acts (Marionettes, etc.)
- Impressionists (musical and/or comedy)
- Specialty Artists
- Hypnotists
- Mentalists
- Ventriloquists
- Acrobatic or Circus specialty Act
- Aerialist
or anything else that can instantly grab the audience's attention and engage the crowd at the highest level for a full 45 minutes.
Cruise Ship Guest Entertainer Job Requirements: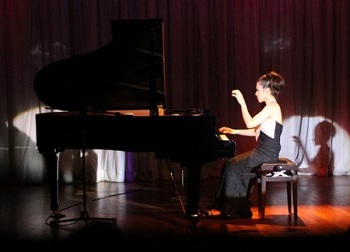 Considerable professional experience as an Entertainer performing in front of large audience

Own produced (self-contained) show that appeals to a broad audience and caters to a wide diversity of ages

A flexible act that can be adapted to different show conditions aboard different ships

Ability to engage and interact with the audience not only on stage, but also in different entertainment and food and beverage venues around the ship

Musical artists must be able to provide clean charts for ship's four to seven piece house bands, in some cases having backing tracks may also be useful

Must be able to provide promo video materials, ideally a footage from a live performance, resume and a recent headshot photo
Guest Entertainer Salary Range:
$1,500 to $2,500 US PER WEEK and up depending on the cruise line, popularity of the act and negotiations.