Cruise Ship Jobs - Chief (Executive) Purser / Front Desk Manager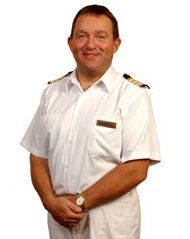 Front Desk Manager Job Description and Duties:
- The Chief (Executive) Purser / Front Office Manager reports to the Hotel Director / Hotel Manager all matters relating to the Front / Pursers Desk operations and directly supervises, supports and evaluates the performance of all Front Desk and Back Office Staff
- Responsible for ship's clearance and certificates, facilitating prompt processing of legal documents with port authorities and government agencies...
- Coordinates passengers' onboard special requests as well as requests for shore-side services in ports
- Supervises and audits the onboard payroll, revenue and cash systems and manages efficiently all details for passengers and crew financial issues
- The Chief Purser/ Front Office Manager is responsible for handling of all lost luggage reports and related communication with shore-side office, port agents and the airlines representatives
- Responsible for overseeing and coordinating the entire passengers embarkation and disembarkation process, as well as for handling the arrangements for special needs and medical disembarks
- Orgainizes all assignment of duties, working and vacation schedules of the Front and Back Office personnel in close cooperation with the Hotel Manager/Director
- Makes recommendations regarding new hire requests and discharges, in order to ensure adequate and continuous staffing
- Handles passengers' complaints and inquiries, making sure that all issues are resolved immediately and in a professional and friendly manner
- Makes sure that all Front/Back Office Staff personal appearance/ hygiene and uniforms are meet the cruise line standards and regulations.
- Ensures that proper on-the-job training is provided to all personnel within the ship's Administration department in order to strengthen their
current performance and prepare them for future advancement.
- Responsible for planning, organising and delegating all meetings, briefings and special functions within the Front Desk and Back Office
- Performs the end of cruise reports and analysis according to the preset scheme and maintains all records from each cruise on file in an organized manner as well as updates the Home Office of any unresolved issues at the end of each cruise
- Understands the Safety Management Program, and his/her responsibilities in the Safety Organization according to the ship's Emergency plan as well as
being capable and ready to act in case of an emergency

Executive Purser Job Requirements:
Minimum one year Front Office managerial experience in hotel, resort or cruise line

Experience in front office, revenue operations and crew operations preferred

Bachelor's degree in hospitality management, business administration or related field from an accredited college or university or an international equivalent preferred

Strong management skills and ability to work in a multicultural environment

Administrational skills, costs, currencies and quality awareness

Excellent command of the English language (spoken and written)

Experience in managing complaints
Cruise Ship Front Desk Manager Salary Range:
$5200-5800 U.S. per month, depending on the cruise line. Possibilities for promotion from Chief Purser / Front Office Manager to Deputy Hotel Director / Assistant Hotel Manager position.