Cruise Ship Bandmaster (Musical Director) Jobs
Back to All Entertainment Jobs
Bandmaster Job Description and Duties: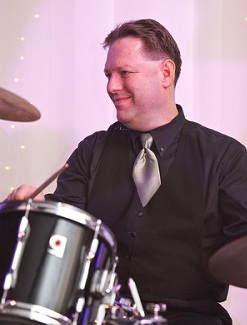 The Bandmaster is an excellent musician who usually performs in one of the house orchestras (showbands) aboard the cruise ship (some of the big-size ships have two showbands). He/she has the most senior status amongst all musicians and enjoys a single cabin accommodation. The duties and responsibilities of the Bandmaster (also called Musical Director within some cruise lines) include, but are not limited to:
- Reports to the Cruise Director
- He/she is in charge of the entire music department, acting as a liaison between the Cruise Director and each musician within the department
- In conjunction with the Cruise Director oversees scheduling of all onboard musical activities, each group and solo musician
- Writes performance evaluation at the end of each musician's contract and either recommends re-hiring for another contract or not
- Makes sure that all musicians are dressed up according to the evenings dress code (formal, semi-formal or casual) and wear a name tag at all times when in passenger area
- Reports to the Cruise Director on any professional or/and personal situation that may arise with a member of the music department
- Relays all performances and rehearsals schedules to all musicians and monitors the quality of performance of the groups and the individual musicians
- All administrative duties of the Bandmaster are IN ADDITION to his/her responsibilities as a performing Musician
- In conjunction with the Guest Services Department appoints musicians to perform at various special events throughout the ship - weddings, private parties etc.
- Ensures that all musicians (who are required to do so) attend safety and emergency drills as well as department meetings held by the Cruise Director, safety and security meetings held respectively by the Safety Officer and Security Officer, crew inductions etc.
- The Bandmaster enjoys full deck privileges - free access to passenger facilities such as restaurants, bars, gym, disco, swimming pools etc.
Cruise Ship Musical Director (Bandmaster) Job Requirements:
Candidates must have at least one previous contract in the role of Bandmaster or Musician aboard a cruise ship

Must be an excellent performer and high-quality professional musician

College degree is highly preferable, but not mandatory

Conflict resolution, decision making and team building skills are required in addition to the professional musical qualities

Must have an outgoing personality and must be well organized

Very good verbal and written command of the English language, knowledge of another language is a plus
Bandmaster Salary Range:
$2,400 to $3,500 US per month depending on the cruise line and time served with the company.