Cruise Ship Jobs - Assistant Food Manager
Back to All Food and Beverage Jobs
Assistant Food Manager/ Director Job Description and Duties: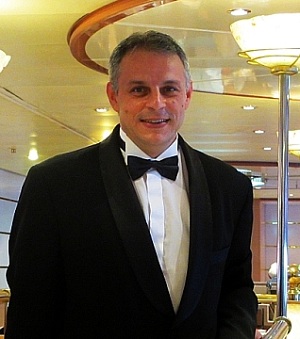 - Reports to the Assistant Food and Beverage Manager and supervises the Assistant Food Managers, Food and Beverage Management Trainee (also designated in some cruise lines as Food & Beverage Manager in Training) and Utility Supervisor.
- Directly responsible for the supervision of all food production and food operation activities that take place on the cruise ship.
- Responsible to ensure efficient management and highest possible level of all food and beverage services aboard the cruise ship while in the same time meets the budget targets of the cruise line and maintains cost effective operations.
- Ensures that superb level of food quality and services are provided to passengers while monitoring operational costs and ensuring that expenses stay within the limit set by the cruise line.
- Meets the new recruits and explains the ship's rules, regulations and onboard routines as well as briefs them on their specific duties.
- Mentors, develops and provides on-the-job training to new recruits in order to improve their current performance allowing them to gain skills and abilities for future advancement.
- Ensures proper appearance and grooming of all personnel within the department and notifies the Food and Beverage Manager of any poor performance and disciplinary action cases.
- Works in cooperation with the mid-level management of all other departments in order to coordinate all events taking place on the cruise ship where food and bar operations are involved - Captain's Welcome Parties, Sail Away Parties, Theme Nights etc.
-



Assistant Food Manager/ Director Job Requirements:
Minimum three years progressive F&B managerial experience in a hotel, resort, restaurant or cruise ship.

Extensive knowledge of restaurant and food service industry.

Ability to manage the financial aspects of a food and beverage operation.

Excellent command of the English language (both verbal and written) required.
Assistant Food Manager/ Director Salary Range:
$4100-5400 U.S. per month, depending on the cruise line, commission and size of ship. Possibilities for promotion to Assistant Food and Beverage Manager position.