Cruise Ship Jobs - Assistant Food and Beverage Manager / Director
Back to All Food and Beverage Jobs
Assistant Food and Beverage Manager / Director Job Description and Duties:
- Assists the Food and Beverage Manager in the day-to-day operation and administration of the entire Food & Beverage department - supervision of all food production facilities, main dining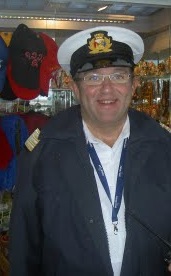 rooms, specialty restaurants, bars, the top deck buffet and all related activities
- Provides analysis of bar stores consumption to assist the Food & Beverage Director with the ordering of supplies
- Responsible to ensure efficient management and highest possible level of all food and beverage services aboard the cruise ship while in the same time meets the budget targets of the cruise line and maintains cost effective operations.
- Periodically holds spot checks of inventory in bars, bar stores, main storerooms and cellars in conjunction with the Food and Beverage Manager
- Oversees on-the-job sanitation and equipment related training and provides functional leadership to all food and beverage team members, ensures that they are aware of all policies and procedures of the cruise line, well groomed, in full uniform and knowledgeable about their specific duties and menu items
- Ensures that all USPH sanitation standards are met in the galley and the various food outlets areas throughout the cruise ship
Assistant Food and Beverage Manager / Director Job Requirements:
Minimum High School education or equivalent.

Hospitality management, business administration or related field diploma from a recognised hotel school or university is preferred

Cruise ship experience is preferred

Minimum of three years serving as Hotel Manager or Food & Beverage Manager on land or previous senior management background aboard a cruise ship

Strong managerial skills and ability to work in a multicultural environment

Strong organizational, analytical, detailed planning and project management skills

Ability to work under pressure while planning, executing and following up on the various tasks in a very flexible working environment

Excellent command of the English language (both written and spoken) required
Assistant Food and Beverage Manager / Director Salary Range:
$4800-6700 U.S. per month depending on depending on the cruise line, commission and size of the ship. Possibilities for promotion to Food & Beverage Director / Manager position.