Cruise Ship Jobs - 2nd Officer
Back to All Deck Department Jobs
2nd Officer Job Description and Duties: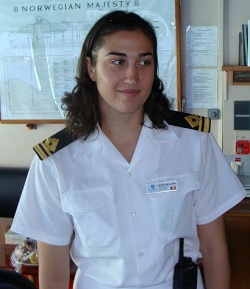 - The 2nd Officer is a Navigation and Watch Keeping Officer and Bridge Team Member
- Reports to the Master and to the Staff Captain
- During his/her watch the 2nd Officer is representing the Master and is in command on the bridge
- Responsible for the safe navigation of the vessel
- During the watch adheres to the emergency procedures and monitors bridge equipment and watertight doors status
- Ensure that the bridge is operated in accordance with all applicable regulations and company policies, during all prevailing circumstances and conditions
- Updates the various bridge logs - Bridge Log Book, Garbage Log Book, Ballast Log, etc.
- Assist the lower-ranked deck Officers in in familiarization with the bridge instruments and equipment
- While the ship is in port the Watch Keeping Officer observes gangways, supervises the moorings and is aware of any significant work in progress as well as monitors the in-port manning duties
- When the ship is anchored the OOW makes sure that tender operations are performed in a safe manner and according to schedule
- Responsible for the ship's stability system during the watch
- Assists the Safety Officer with related crew training and participates in safety drills


Second Officer Job Requirements:
Unlimited Officer of the Watch license plus all required STCW 95 certificates

Diploma from an accredited maritime training school or facility

Minimum 6 months experience as a Deck Officer on board ships and up to date experience of all current navigational electronics and computerized equipment

Very good verbal and written command of the English language

Computer literacy - basic Windows based programs

Good administration skills and ability to prioritise

Decision Making, coaching and team building skills
2nd Officer - Navigation Salary Range:
$4700 to 7000 U.S. per month depending on the cruise line. Possibilities for promotion to First Officer position.