A CLOSE UP SHOT OF A GLACIER IN ALASKA TAKEN BY PRINCESS CRUISES CREW MEMBER
Back to All Crew Members Photos
Register for Cruise Ship Jobs Now!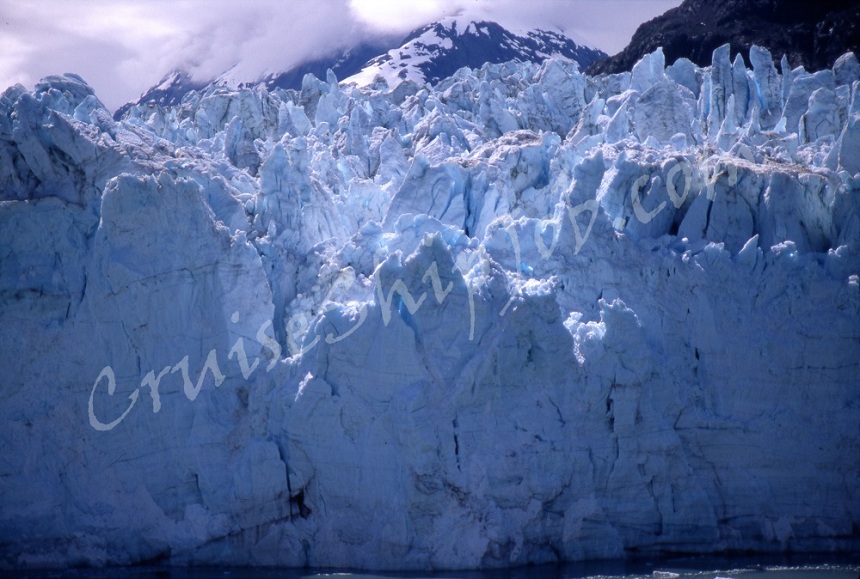 A cool picture taken by a crew member aboard Princess Cruises' Sun Princess in Glacier Bay National Park, Alaska. The ship keeps a safe distance from the glaciers, but approaches close enough for great photos. The Alaska season is a pleasant cool break from the hot Caribbean cruise season and plenty of natural wonders and wild life (both in the ocean and ashore) can be seen and photographed - majestic mountain picks, beautiful fjords, stunning glaciers, Humpback whales,

Orca

whales, dolphins, bears, bold eagles etc.

Glacier Bay National Park preserves nearly 600,000 acres (2428.1 km²) of federally protected marine ecosystems and attracts over 400,000 visitors a year, most of which arrive by cruise ships. Every major cruise line is placing several large vessels in Alaska during the summer. In addition more adventurous voyages are offered by small cruise ship companies.