SILVERSEA CRUISES' SILVER WHISPER WORLD CRUISE 2014


Back to All Cruise Industry News




Register for Cruise Ship Jobs Now!



Silversea Cruises has taken the wraps off its World Cruise 2014, a 113-day odyssey from Los Angeles to Barcelona aboard Silver Whisper, January 6 to April 30, 2014.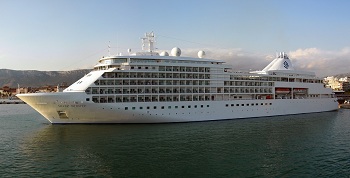 Silversea celebrates its 20th anniversary next year and will launch the festivities with this far-reaching and stimulating exploration of the world -- now available for reservation.

Guests aboard Silversea Cruises' Silver Whisper World Voyage 2014 will journey in unrivaled luxury as they visit 54 destinations in 29 countries, enjoying 12 overnight stays along the way.

Silver Whisper will follow a westward path across the Pacific to call on lush Polynesia and lands Down Under, including Hawaii, Samoa, Tonga, Australia and New Zealand. From there, the ship will sail up to the remote island of Koror and then head west to spend a month exploring fascinating Asian cultures -- from China, Japan, and Vietnam to Thailand, Singapore, and India -- including three days in Yangon, Myanmar. Silver Whisper will conclude her global tour calling on modern capitals and ancient cities in the Mediterranean.

"We designed the itinerary for next year's World Cruise based on input from our past guests," said Ellen Bettridge, Silversea's president of the Americas. "It's a world voyage crafted for connoisseurs. With several overnight visits and late-night departures, our guests will have plenty of time for in-depth cultural exploration in places that most travelers only dream about."

Since extended visits in port offer travelers the chance to truly immerse themselves in local culture, World Cruise 2014 will not only feature two-night stays in Yangon and Hong Kong, but overnight calls in Sydney, Cairns, Shanghai, Ho Chi Minh City, Bangkok, Singapore, Istanbul and Barcelona.

Silversea is offering guests the option to extend their World Cruise by adding a pre-cruise Panama Canal voyage from Fort Lauderdale to Los Angeles (17 days), or extend from Barcelona to Lisbon (7 days) or Southampton (16 days).