SeaDream I (SeaDream Yacht Club) Names EMPLOYEE OF THE YEAR and MANAGER OF THE YEAR FOR 2012
Back to All Articles and Interviews
Register for Cruise Ship Jobs Now!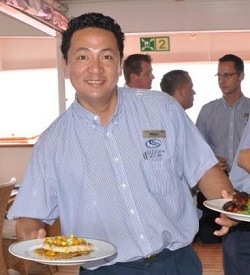 Employee of the year 2012 - Michael (Mikee) Mara, Waiter



Michael has been with SeaDream since May 2002 and is a true asset to SDYC & the restaurant team aboard SeaDream I. He goes the extra mile with a smile for our guests and his fellow colleagues. Michael does a great job when training new team members, sharing his SeaDream knowledge and years of experience. Michael has shown that he is a true ambassador to SeaDream Yacht Club. Congratulations Michael!



Why these are such valuable awards? - SeaDream Yacht Club vessels are in the highest possible niche in the cruise industry:

SeaDream's twin mega-yachts SeaDream I and SeaDream II were designed as prototypes for the ultra-luxury yachting experience. SeaDream yachts reflect a passion for style, quality and casual perfection.

The SeaDream experience is one that is devoid of lavish entertainment, formal evenings, gimmicky activities, and gambling (in fact, one black jack table comprises SeaDream's casino, positioned like an afterthought alongside the piano bar). Devoted fans of the line prefer this laid back lifestyle, and consistently demonstrate that lively conversation against the backdrop of the open air Top of the Yacht Bar is the only entertainment they really need.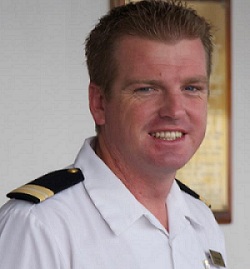 Manager of the year 2012 - Pierre van der Merwe, Hotel Manager



Pierre started with SeaDream in 2009 as a Waiter and excelled quickly to the position of Maitre'd Hotel in 2010. He was then soon promoted to Hotel Manager in 2011.

Pierre shows great enthusiasm and the ability to cooperate well with those onboard as well as his colleagues shore side. Guests frequently commend Pierre in their comment cards. He is always willing to go the extra mile for both guests and crew. He is a great leader and a true ambassador of SeaDream Yacht Club.
Congratulations Pierre!