CRUISE SHIP BANDMASTER INTERVIEW


Back to All Articles and Interviews




Register for Cruise Ship Jobs Now!



Bandmaster Gordon Porth is the man behind every musician onboard Pacific Jewel and he says he's proud to work with such a talented group.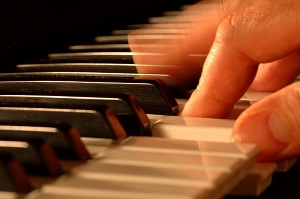 How long have you been working with P&O Cruises?

The first P&O Cruises ship I worked on was Pacific Star in 2006. Since then I have worked on Pacific Sun and Pacific Jewel as Bandmaster.

What is your main responsibility as Bandmaster?

I am part of the Entertainment Department, so I work closely with the Cruise Director and Production Manager to ensure passengers enjoy varied and polished musical experiences. As Bandmaster, I supervise a team of musicians including the show band, party band, duo, atrium pianist and piano bar entertainer.

What kind of experience do you bring to the role?

Before working on ships, I was a musical director and accompanist for many years on land. As an accompanist, I worked with soloists, choirs, ballet companies and various church ensembles. As a director, I conducted choirs, orchestras and bands in various styles including classical, jazz, pop, Broadway and New Age.

Take us through your average working day?

My day usually begins and ends preparing and evaluating the musicians' schedules and performances. During the day I visit all the venues on the ship where live music is being performed. As the leader of the show band, my main job is to coordinate and rehearse with guest entertainers. I also rehearse with singers from the ship's cast and coordinate with other musicians for extra cabarets or jam sessions.

What's the best thing about your job?

I enjoy working with musicians from all over the world and appreciate the talents and experience each brings to the job. I am also grateful for the opportunity to travel and learn new things.

How do you like to spend your days off?

During my time off I enjoy meditating, reading and working out at the gym.

What is your favourite port visit and why?

One of my favourite ports is the Isle of Pines. I enjoy climbing to the top of Pic N'ga, the highest point on the island, from where you can see the entire island.