Thank you for your registration with Seamax International Cruise Ship Employment Services©
With the Basic Cruise Job Seeker Account© you can use the following job search tools and features:
- Build an employment profile according to the cruise industry standards
- Online profile presence and hosting
- Unlimited online Editing and Updates (once you log in, please use the links on the left-side navigation menu)
- Personal photo upload
- Your profile appears on employers search results
- Apply for the vacancies posted on our website for the positions of interest that you have selected
- Get notifications by email for the latest vacancies, job interviews and auditions
- Ability to upgrade your account to the superior Premium Cruise Job Seeker Package© at any time
You can now log into your Personal Employment Profile or directly upgrade to our superior Premium
Cruise Job Seeker Package© below.
---
Our superior Premium Cruise Job Seeker Package© is the ultimate all-around approach to obtaining employment within the cruise industry with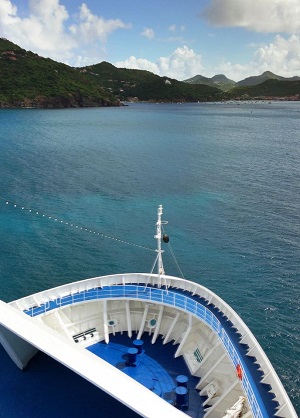 a main focus on personalized career assistance and active marketing of your profile to the right employers. With this superior package you will get
all features of the Basic Cruise Job Seeker Account© PLUS:
- Apply for hidden and unadvertised job opportunities
- Have access to the highest number of up-to-date vacancies ever published on the Internet (Basic Cruise Job Seeker Account© users can access
limited number of openings within the selected departments of interest only)
- Maintain top placement in our database search results (Premium Cruise Job Seeker Package© profiles appear at the top of employers search results)
- Your profile will be pre-screened by our cruise industry employment consultants and forwarded to ALL relevant employers and their official hiring
partners worldwide according to your position(s) of interest and your geographical location
- We will send you a detailed report regarding the status of your profile containing the contacts your profile has been submitted to, and our personalized
expert advise on things that you could do by yourself in order to increase your chances for obtaining employment aboard a cruise vessel
- You will be able to download to your computer our Cruise Ship Employment Guide with extensive list of cruise industry employers contacts, categorized
by type, location and positions they hire for. This way you will be able to follow up on employers we have forwarded your profile to, and will also have the
option to submit personally your resume.
- You can also contact us directly to use our consultancy services to answer any questions you may have
The total cost of the package (2 years membership included) is $49 U.S. ONE TIME PAYMENT ONLY
Please, allow up to 12 hours after submitting your payment for upgrading your account (once account is upgraded you will also be able to download
The Cruise Ship Employment Guide).
DON'T DELAY,

CRUISE LINES ARE HIRING CANDIDATES

RIGHT NOW!
Methods of Payment:
For your convenience we are offering three different payment options:
Before you proceed to our secure payment form, please make sure that you have filled out and submitted the candidat registration form!
To use your Credit/Debit Card Visa, Mastercard, American Express, Discover or to pay by Digital Check ( US Bank Account Required) please click the button bellow:

2CheckOut.com Inc. (Ohio, USA) is an
authorized retailer for goods and services
provided by Seamax International.

To protect your privacy we use highly
secure order processing. Your customer
details may not be sold or made available to anyone.

You may also pay through PayPal
using either your PayPal account
or your credit/debit card:

In case you do not have a Credit/Debit Card,
you can send a Check, Money Order or
Bank Draft for $49.00 (U.S. funds) to:

SEAMAX INTERNATIONAL,
532 Montreal Road, #391 ,
Ottawa, Ontario, Canada, K1K 4R4

Money orders issued in the U.S must be INTERNATIONAL money orders in U.S. currency.
U.S. DOMESTIC postal money orders are not accepted in Canada.